Looking for inspiration for stylish color-blocking fashion mixes? Follow 3 Instagram accounts of the world's color "players" with distinct, sophisticated aesthetic.
Color-blocking fashion is a way of combining clothes with contrasting or similar blocks of colors based on the principle of the color wheel. This mix, which was popular in the 80s and began to be more popular than ever this summer. It is not difficult to see the bright, hot color blocks "dominating" all over the Instagram accounts of international fashionistas. If you are hesitant about this color fashion trend, follow the Instagram accounts of 3 "witches" of color in the fashion community to get inspiration for trendy color-blocking clothes.
Instagram accounts that inspire color-blocking fashion – LEONIE HANNE – @LEONIEHANNE
Referring to the colorful color-blocking fashion, it is impossible not to think of the model – fashion influencer Leonie Hanne with her Instagram account reaching 3.4 million followers. This seemingly "difficult" color "playing" style through Leonie Hanne's hands has become easy with a series of trendy mixes.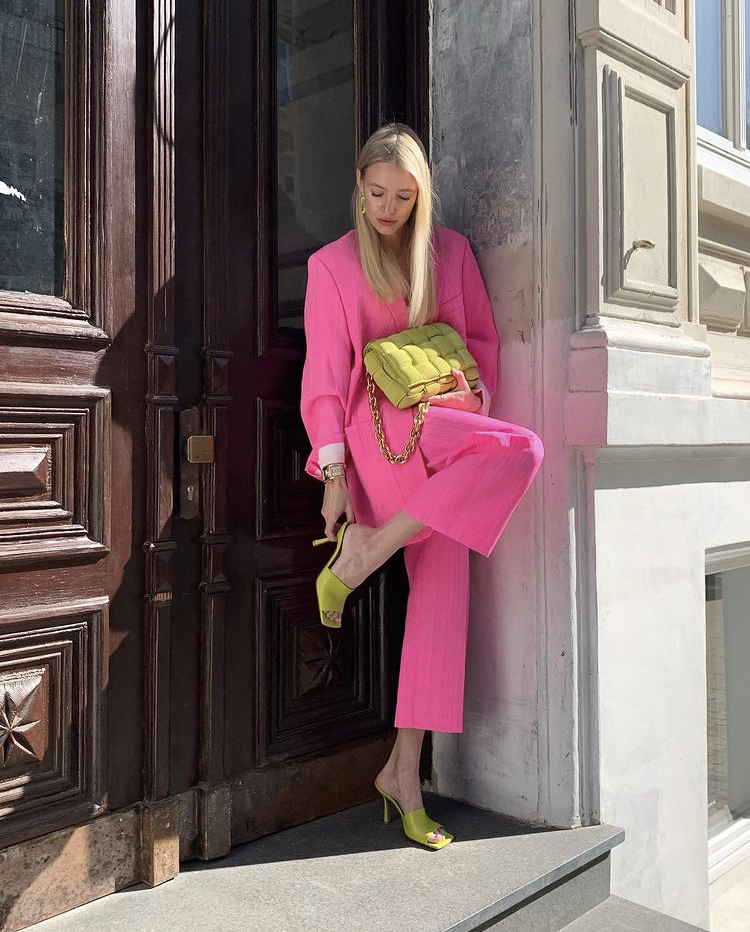 Visit Leonie Hanne's account, you will surely be overwhelmed by stylish color-blocking fashion mixes that are not "cheesy" or annoying to the viewer. In contrast, with a delicate and sensitive aesthetic, she easily "conquers" fashion mixes with dazzling neon tones such as green, lemon yellow or fuschia pink.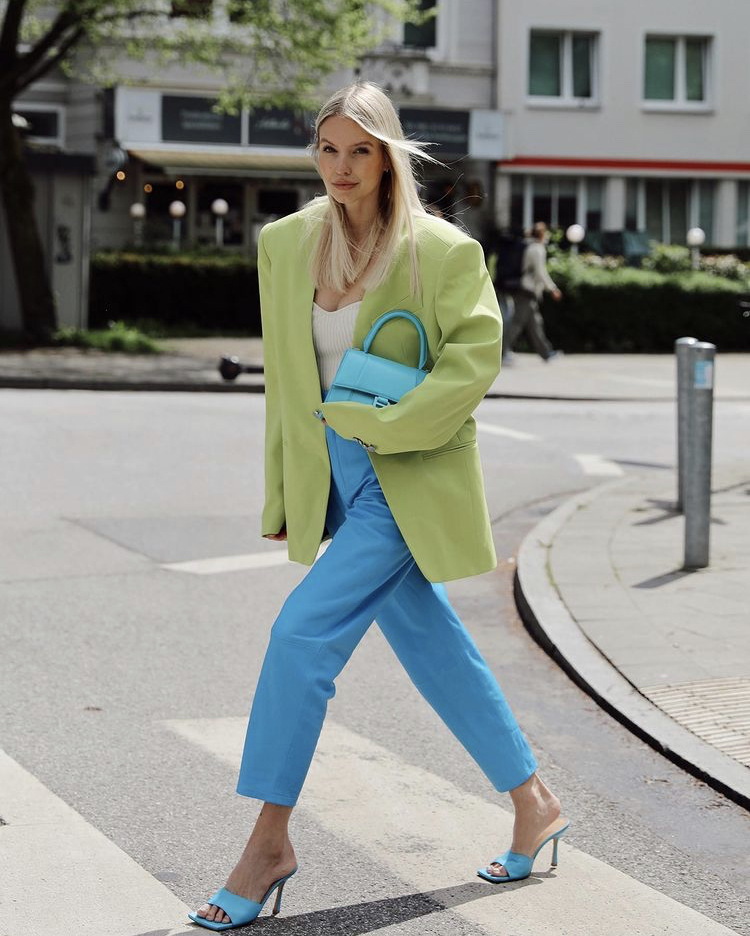 NINA SANDBECH – @NINASANDBECH
The color-blocking scheme always gives the wearer a positive energy, especially because of the brilliant color blocks. You will certainly feel this optimistic spirit when you visit Nina Sandbech's Instagram. As a fashion blogger with nearly 300,000 followers, Nina's colorful world is extremely rich. In Nina, we learn a variety of color-blocking schemes from hot and cold colors in a subtle way.
As a fashion blogger, Nina doesn't confine herself to a single style. She is always creative with brilliant "color blocks" on diverse and new designs and materials.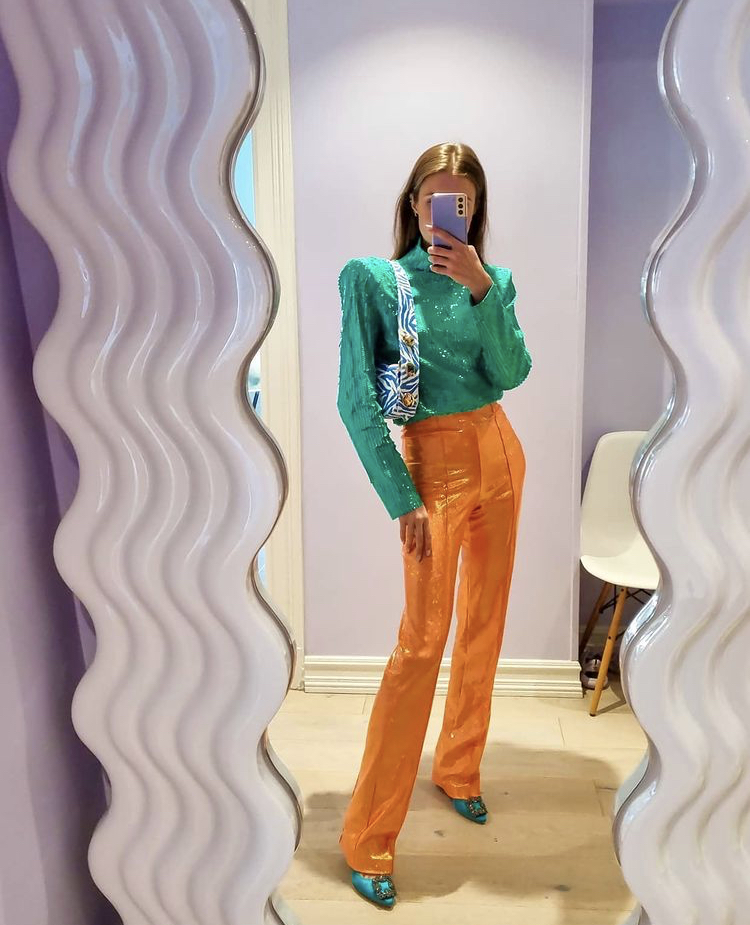 EMILI SINDLEV – @EMILISINDLEV
As a famous stylist in Copenhagen, Emili Sindlev owns an Instagram account with more than half a million followers from the fashion world. With a strong passion for vibrant colors, Emili is always looking for inspiration for her casual to event outfits from her stylish color-blocking style.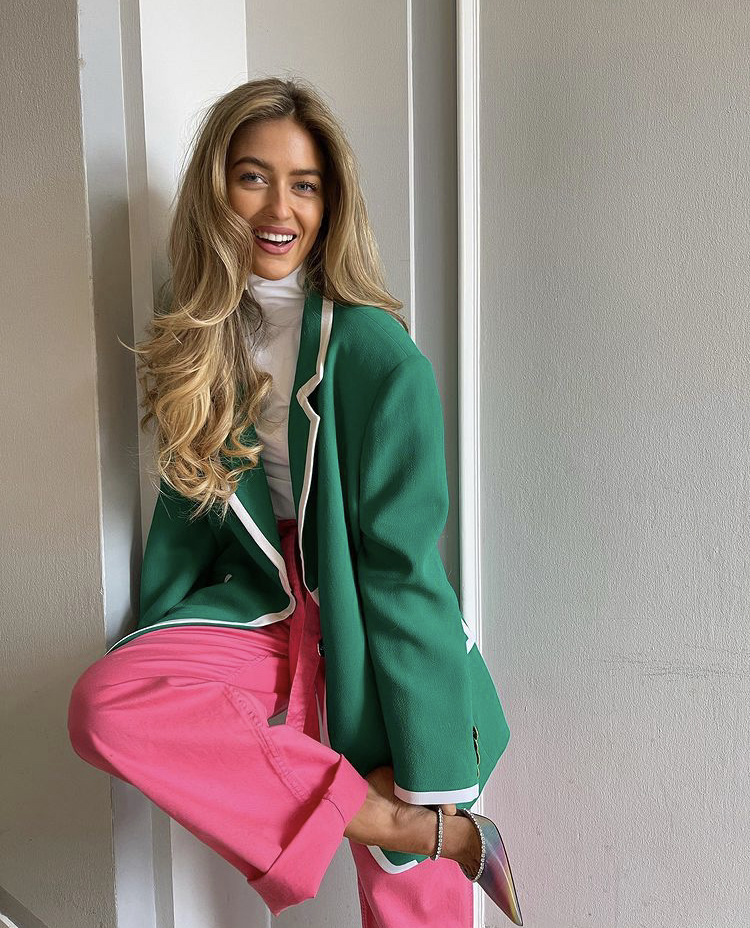 In addition to always being treated to eye-catching fashion "parties", her followers also receive positive energy from the vibrant colors that flood the Danish stylist's Instagram page.